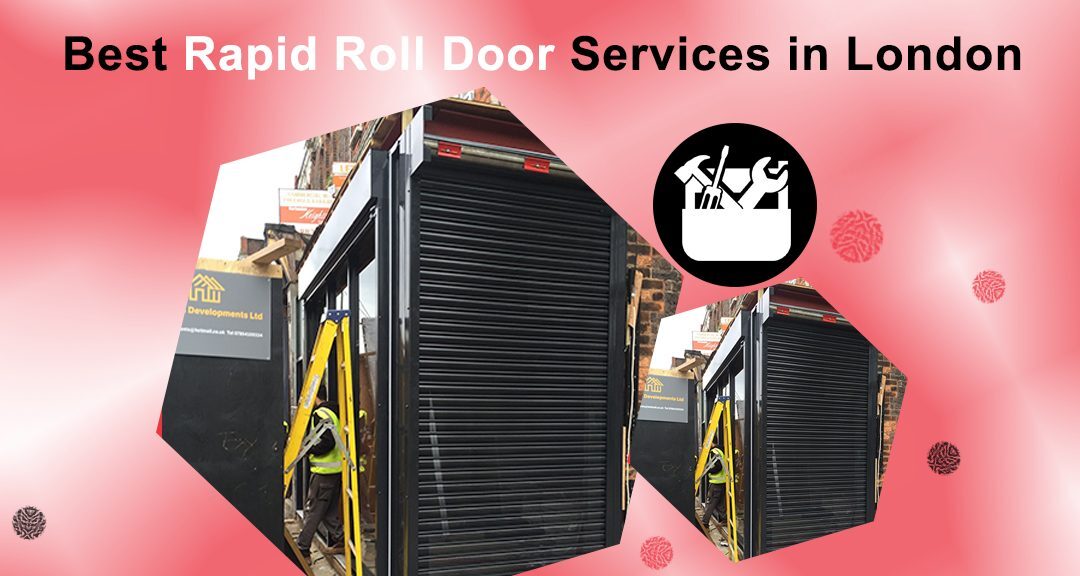 Best Rapid Roll Door Services in London
One of the most popular types of doors in the world is Rapid Roll Doors London. They are a great way to save space, and they are often used in commercial settings. If you need these roll doors installed in your business, trust the experts on our team. We can provide you with a wide range of rapid roll door services that will meet your needs.
This kind of door is a brand of automatic door that uses a motor to open and close quickly. This makes it perfect for use in areas where security is important, such as airports and prisons. These doors are also popular for use in commercial settings, such as shops and restaurants.
Benefits of Our Rapid Roll Doors
Our doors offer many benefits over traditional manual doors. They are faster, more secure, and easier to operate. Our doors also provide more efficient use of space, allowing businesses to save on storage space. In addition, they are resistant to the elements, making them ideal for use in outdoor settings.
Our doors are a popular choice for security and access control applications, due to their fast opening and closing times. They are also versatile in design and can be installed in a variety of different ways, which means they can be tailored to meet the specific needs of your business. Here are some of the benefits of using our doors:
– Rapid Openings: Our doors open quickly, so you can get into your business quickly and without delays. This is especially important if you have busy or high-traffic areas, or if you need to quickly respond to emergencies.
– Fast Closes: Our doors close quickly and smoothly, so you don't have to wait long for them to stop traffic. This makes them an ideal choice for areas where security is a priority, such as banks or other high-security establishments.
– Versatility: Our doors can be used in a variety of different ways, depending on your specific needs. They can be used as security doors, access control doors, or even as window coverings. This means they can be adapting to fit any situation perfectly.
Installation of Our Rapid Roll Doors
Rapid Roll Doors London is an excellent way to secure your business premises and protect your customers. Our installation team can ensure that your rapid roll door is securely installed and that it meets all of your requirements. Our doors are a great way to keep out unwanted elements and improve the security of your business premises.
Maintenance and Cleaning of Rapid Roll Doors
Ashley Roller Doors is a London-based company that specializes in roll door services. The company offers a range of services such as maintenance and cleaning of the roller doors, installation and removal of roll doors, and repair or replacement of Roll Doors.
Ashley Roller Doors has years of experience in the rapid roll door industry and offers a high level of customer service. The company specializes in providing rapid roll door services to businesses and commercial properties in London.
Our company offers a wide range of rapid roll door services, including:
– Maintenance and cleaning of the roll doors
– Installation and removal of roll doors
– Repair or replacement of Roll Doors
– Replacement or alteration of window seals
– Security enhancements to buildings
We Also Provide Fold Door Services Along With Rapid Roll Doors
Our rapid roll door services are essential for businesses and organizations that need to keep their premises secure. Not only are they a quick and easy solution to preventing anyone from entering the building illegally, but they also provide an impressive visual deterrent. If you're in need of quality rapid roll door services, then you need to speak with our team at Ashley Roller Door Services. We're experts in providing high-quality services at reasonable prices, and we're committed to providing the best possible service for our clients. If you're interested in finding out more about our rapid roll door and fold door services, or if you need help choosing the right solution for your needs, then please don't hesitate to contact us today.
We provide the highest quality Doors London service and are always on hand to help you get the perfect door for your needs. We offer a range of options for London, including standard and heavy-duty models, so you can find the perfect door for your specific needs. Our team is passionate about providing the best possible service, so you can be sure that you're getting the best product available. If you're looking for a reliable and professional fold door service in London, look no further than Ashley Roller Door. We offer unbeatable quality and value, so contact us today to learn more!
Conclusion
Are you looking for Rapid Roller Doors London services? Look no further! At Ashley Roller Doors, we are experts at providing high-quality and affordable door solutions. We have a wide variety of options to choose from, so whether you need a standard door or something more specialized, we can help. Contact us today to learn more about our rapid roll door services in London and take advantage of some of the best deals around!