Toughened Glass Shopfronts 
Toughened Glass Shopfronts in London
We are the toughened glass shopfronts installation company. All products we sell pass rigorous testing as they meet or exceed safety standards. The finest glasses available in our glass shop fronts are 12 mm thick, are made with special materials so they are resistant to damage, and offer an extra security feature.

The transparency of glass means that light can pass through. This wave of light means that there is less need for lights in the store, which in turn saves energy. Crystal clear glass projects an impeccable image of your business, as well as making it more attractive and inviting. Windows, such as those made of this material, is a huge advantage to street-side stores.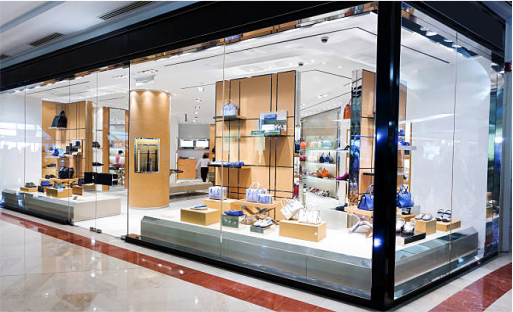 Showrooms and salons can save time on advertising by using a transparent storefront. Customers can easily see the products you have to offer, and therefore stay longer in your store. Toughened glass shopfronts is also advantageous in that it draws the customer's eye, making them more inclined to stay in your store.
We Offer Diversified Toughened Glass Shopfronts
We have all the glass you need. For example, we offer frameless and toughened glass shopfronts, among many other products. Our glass is more advanced than regular glass, and because the interlayer isn't noticeable, it will not distract from its high transparency. And because of this layered feature, if you're impacted by something big enough to break a window, your glass won't shatter or cause injury- so it will still be safe!

Toughened glass is a safe and secure option to consider in your shop front design. This type of glass is resistant to corrosion, can withstand harsh weather, and minimises damage in case of an accident.
Toughened Glass Shopfronts London is Beneficial To Your Business
Frameless Bifolding shopfronts provide practicality and beauty. We can install them at a range of businesses, including hotels, offices, restaurants, retail shops, beauty salons, pharmacies, and hospitals.

Glass shop fronts are a great way to protect your business from vandalism and theft. They're also very fireproof, making them a popular choice for businesses in high-risk areas.
Here are four Benefits of using it:
Protection from vandalism: Vandals don't like anything that stands in their way of wreaking havoc on your property, including glass. Tempered glass shop fronts are strong enough to resist damage, making it difficult for them to break into or vandalise your business.
Protection from theft: Thieves often target businesses that have valuable items inside. If your shop has glass front windows, they won't be able to steal anything without breaking the window first. This protects your profits and prevents you from having to replace expensive equipment or merchandise due to theft.
Fire resistance: If a fire does occur at your business, toughened glass will help protect the building from damage. The window panes are made out of tempered glass, which means they can handle high temperatures without shattering or raining debris down on people below.
Increased visibility: toughened glass for roof is one of the most reflective and increase light inside the shop front.
Get The Best Toughened Glass Shopfronts Design
Get in touch with one of our customer-friendly representatives to determine what type of shop front would be best for you.

Toughened glasses shopfronts provide a cost-effective and durable layer for your business. They are easy to clean and maintain, offer a modern aesthetic, and portray your business in the best way possible.

Frameless glass shop fronts have an elegant and sophisticated appearance, which is also more cost-effective. Our shop fronts are a valuable marketing tool for both businesses who want to show their products, as well as those who want to display mannequins or other advertising material.

Frameless glass doors are easy to see through and can be customised with the right fittings. They make restaurants and healthcare facilities look more professional and they provide quality customer service.
Toughened Glass Shopfronts London is Beneficial To Your Business
Get your entrance to look brand new and inviting with toughened glass near me at Ashley Roller Door. Our UK shopfront professional design, manufacture, and installation team are efficient and friendly and will design you a perfect bespoke glass storefront. We are the best glass shop front installers.
We can design, supply and install industrial, commercial and shops front doors on urgent basis.