Personnel Access Doors in London
Ashley roller door has a huge number of personnel access door applications. You will find them in every commercial and residential building you come across, and also in factories and garages. While the name indicates that the door is for public use. On the other hand, these doors used in so many personnel-authorised access areas. We provide a wide range of personnel access doors that can used for various purposes. These doors are suitable for houses or residential areas and also personnel access Automatic Door Store London provides high-quality galvanised steel-oriented doors to pre-hung steel personnel doors to our customers. We provide these door services to a wide range of industrial sectors and give them full protection against unauthorised access.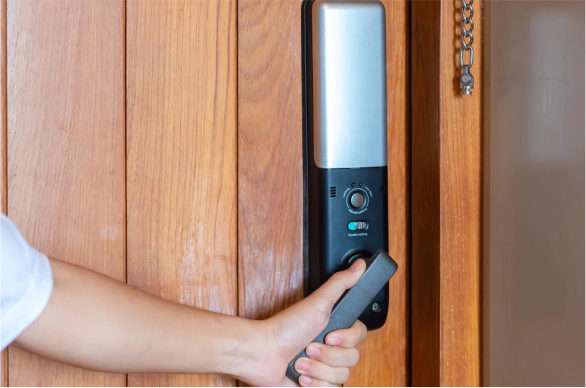 SAFE & SECURE AUTHORISATION
Personnel Access Doors– Safe & Secure Authorisation
Personnel access doors near me come with their 4 best quality features and are– security, strength, insulation, and access control. Both residential and commercial buildings filled with such valuable goods and machinery, and you cannot leave them unsecured.

Our doors effectively work against forced entry, so you never have to worry about intruders or thieves. This door's heavy-duty lock is built from high-quality stainless steel and resists cutting.

These doors have a sturdy design and can also stand against forced entry using crowbars. It won't wear out or break from regular use and banging around. It helps your premises to stay away from the heat in the summer season and also keeps it cold in the winter season.

If you are the owner of the building and have multiple access doors. You can be able to control which of your employees have the access to which of your office rooms. Also with this, you can create a more secure environment. With these door systems you can also have time restrictions like you can lock certain doors during the night. Even if your authorised employee tries to access the room.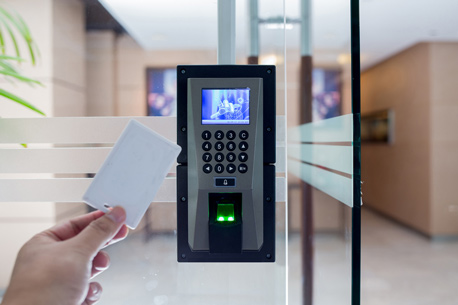 We Provides Different kinds of Personnel Access Doors Entry Systems
Keypad Lock
The keypad lock system is one of the most common types of personnel access doors that we provide to our customers. A simple keypad locking system is used to increase the security and safety protection from unauthorised entries. A card and fob isn't required as these can be lost or misplaced.
Proximity Readers
This is also an easy to use system where the authorised person uses their card or fob key which is scanned when they need the access for entering in the building. Most of these cards can work from a distance, from one inch upto a 1 feet from the sensor. We can say this is one of our cheapest door entry systems, which is a more popular choice for business platforms.
Biometric Systems
Last but not least , this is one of our most promising personnel access doors systems. We can see this door system as one of the most used forms of security doors in the future. The biometric system approves access via face detection, retinal scans or fingerprints, making this door system more secure. Obviously, these are one of the most costly door products of entry doors systems, and are invasive to those who have to use them on a daily basis.
Why Should You Buy Personnel Access Doors From Us?
Satisfying our customer's needs is always our first goal from the beginning. We understand that no two clients are always the same and we try to deliver customer satisfaction on a personal level.

Our team of experts always tries to understand what our customers want from us. We give the promise to help you through the planning strategy, and also our team will feel glad to maintain your doors and roller shutters.

From the beginning of our journey in this business, one thing which we have learned is that honest advice is never ineffective. Here we understand your needs and also recommend the best possible solutions taking in mind the budget and the deadline.

We always seek to meet our unmatched benchmarks and work to ensure every customer gets what they require on time.

Across the UK, we install personnel access doors for all of our clients. For more information about our competitive rates and other inquiries on our products and services, please get in touch with us on our phone numbers.
We can design, supply and install industrial, commercial and shops front doors on urgent basis.