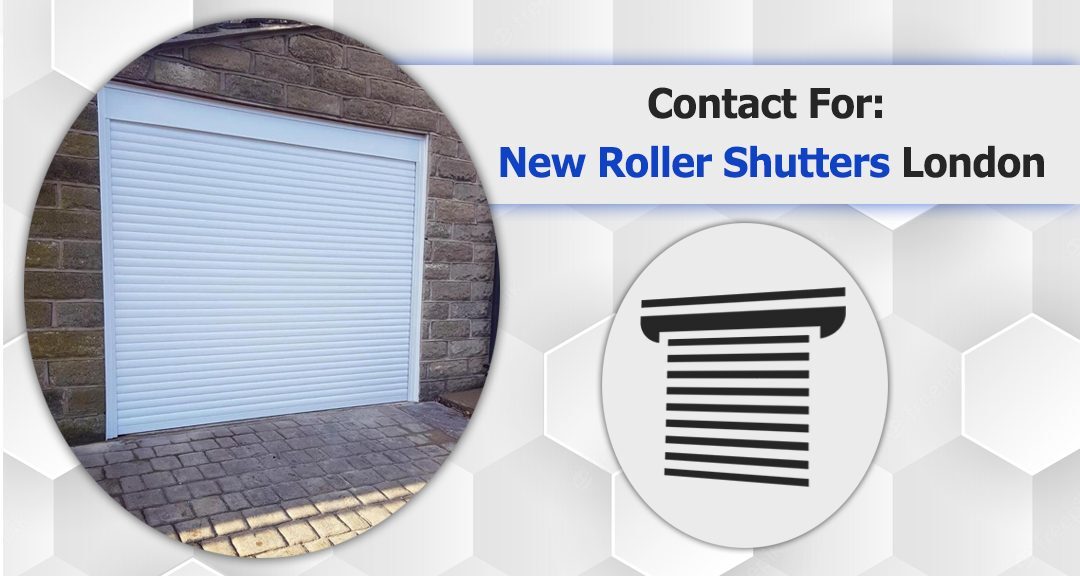 Get In Touch With Us For The New Roller Shutter Installation in London
Are you looking for a New Installation service company? Do you need professional help with assessing your security risks, installing and modifying the door protection, preservation, and safeguarding? The professional service providers are ready to serve you. We have a wide selection of stylish shutter options that will beautify your home and keep you safe. Also, we have a variety of options to fit any budget, and our expertly installed shutters are sure to give your property the protection it needs. Plus, our friendly and knowledgeable staff is available 24/7 to help with any questions or concerns you may have. 
New Roller Shutter Services We Offered
Welcome to Ashley Roller Door, we are your one-stop shop for all your roller shutter needs! We take pride in being one of the most reliable, affordable, and customer-oriented roller door suppliers around. Whether you are looking for new roller shutters or repairs, so we've got you covered. We offer a wide variety of alternatives to our services. Some of these include roller shutter installation and wind proofing services. With so many options available, it is hard to make a mistake when choosing Ashley Roller Door as your go-to supplier for all your roller shutter needs.
Ashley Roller Door offers a variety of services to make your home or business more secure. These include roller shutters, aluminum shutter windows, door repairs, and window tinting. Moreover, we believe that quality security products should be affordable for everyone. Our professional staff is dedicated to providing you with the best possible service at a price you can afford.
Our perfect installation and repair services
If you're looking for Roller Shutters Installation, Ashley Roller Door is your go-to business. We have the expertise and experience, so your new shutters installed and up and running in no time. Plus, our team is constantly on the lookout for innovative new designs that will complement your home's exterior style. Installing a roller shutter can be a daunting task, but our team of experts is here to help. We not only install roller shutters but also repair or replace broken or malfunctioning shutters. So whether you're looking for speedy and reliable installation or expert advice on how to keep your shutters in good condition, visit Ashley Roller Door for all your roller shutter needs.
Choose The New Roller Shutter For Your Needs
Choosing the right roller shutter for your needs can be a difficult task. There are a lot of options available, so it can be difficult to know what will work best for your specific project. Here are some tips to help you choose the right roller shutter for your needs:
1. Determine the purpose of the roller shutter.
There are two main types of roller shutters: automatic and manual. Automatic shutters open and close based on an external signal, like the wind or a timer, while manual shutters must be operated by a person.
2. Consider the size and shape of the window.
Roller shutter comes in various shapes and sizes, so it's important to consider the size and shape of the window before choosing a shutter. Some common shapes are rectangular, oval, or triangular.
3. Consider how much motion is allowed in the window area.
Certain types of motion, like wind or rain, can cause problems with the roller shutters. If you need to allow a lot of motion in the window area, choose a type of shutter that allows more movement than other options.
Contact Us
Whatever your reason for wanting a new roller shutter, we can help. From basic security needs to adding insulation and weather protection, we have you covered. We at our company offer a Roller Shutter Repair and Installation service. If you are in need of a roller shutter or have one that needs some repair, we can help. We specialize in repairing old rollers and installing new ones, so if you're looking for a professional team to take care of your shutters, look no further than us. Let us provide you with a free consultation so that we can recommend the best system for you.