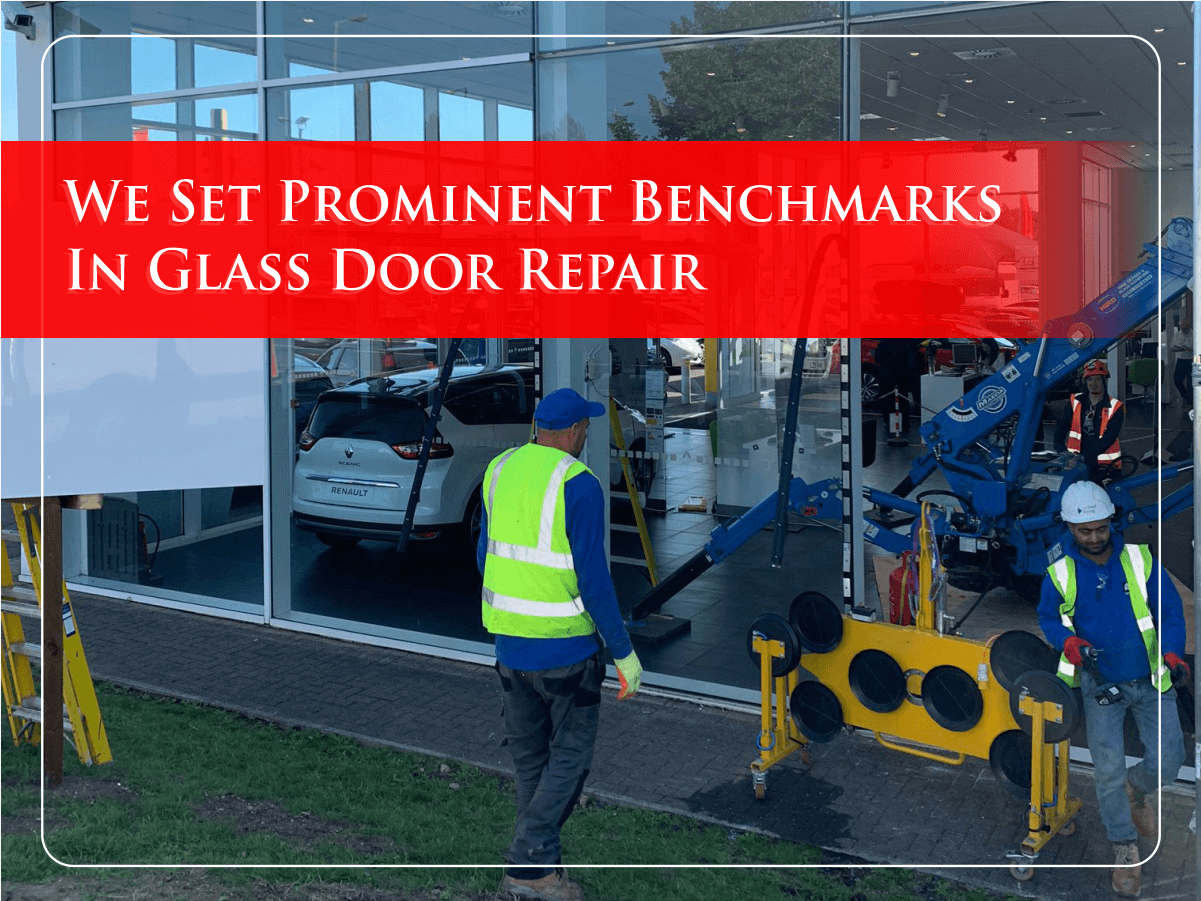 We Set Prominent Benchmarks In Emergency Shutter Repair Services in London
If your glass door is broken, don't panic! In most cases, our Service can be done relatively easily and quickly. Glass doors are typically used in business and residential properties. These sliding panels are open and closed with interlocking slats of metal or aluminum. Emergency repair for glass service is offered to clients who have installed these glasses at their premises for damage. Ashley Roller Door is a reputed company in the whole of London. We equip many professionals for this job with guaranteed results. Our level of service enables us to send a team of workers to the client's premises to assess any damage estimates for their necessary repairs.
Things To Do During Glass Door Emergency
When there is a break in the glass shop front, it can lead to dangerous weather conditions and pests inside. A broken window is also a safety hazard for you.
If you notice a break in the glass door, do not wait to call our professionals. Use these tips in the meantime for emergency glass doors:
     

Clean up any broken pieces of glass with a cloth or a vacuum cleaner

     

Use sealant if necessary (such as silicone or grease-free caulk)

     

Avoid touching damaged parts- this will include any hinges, latches, or window panes that have broken or cracked

     

Make sure the door is closed and latched before calling our professionals
Our Emergency Service Response Team
If you are looking for a quick and easy way to have your glass door repaired, then you should consider calling an emergency service response team. Our teams have skills in dealing with all types of glass repairs. They do the job quickly and efficiently. You do not have to worry about any damage to your door while it repairs, and you'll be able to get back to your normal routine as soon as possible.
If there is an Emergency Shutter Repair Service, first responders arrive at the scene. We assess the situation and determine if a window or door needs to be replaced. If it is determined that a window or door needs to be replaced, we then take appropriate action.
Guidelines We Follow In Case Of Emergency
When it comes to emergency repair of glass, there are a few things we do in order to help make the process a bit smoother. First and foremost, we are sure to have all of the necessary tools and supplies in case we need to fix the door on short notice. Additionally, we ask you to give us a heads-up about any potential repairs. So we are aware and don't charge you for something that's already taken care of. Finally, we keep a list of emergency repair work in case anything goes wrong while the repairs.
Scenarios in Which You Call Us
If you notice any of the following signs that your glass door is not functioning properly, it is important to call an emergency glass door repair technician as soon as possible:
     

Your door is not opening or closing properly.

     

Either the glass has cracked or broken.

     

Your door has severe weathering or corrosion.
If you have a glass door that is damaged, you may need to call us to repair it. We can replace the entire door or just the glass. If the glass is damaged and needs to be replaced, we will need to send a technician out to your house to do the repairs.
If you have a problem with your glass door, don't waste time trying to fix it yourself. Call us instead. Our team of experts can quickly and easily repair your door and restore the security it once provided.
We Are The Most Trustworthy 
Looking for a reason to trust our emergency repair services? Ashley Roller Shutter installation is one good reason. Our experts have years of experience repairing broken glass doors and will help get your business back up and running as quickly and efficiently as possible. Give us a call today to schedule an appointment!
If you have a glass door and it is not functioning properly, don't hesitate to call our emergency repair services. Our team of experts will be able to take care of the problem quickly and efficiently. We offer a wide range of services, so we are sure to find the right solution for your glass door.
Contact Our Team
If you are ever in need of emergency repair, be sure to call our team. We are a local company that knows how to get the job done right, and we will be there to help you every step of the way. If you have any questions or concerns, don't hesitate to give us a call today. We also offer 24/7 Roller Shutter Repair Service if you need assistance.