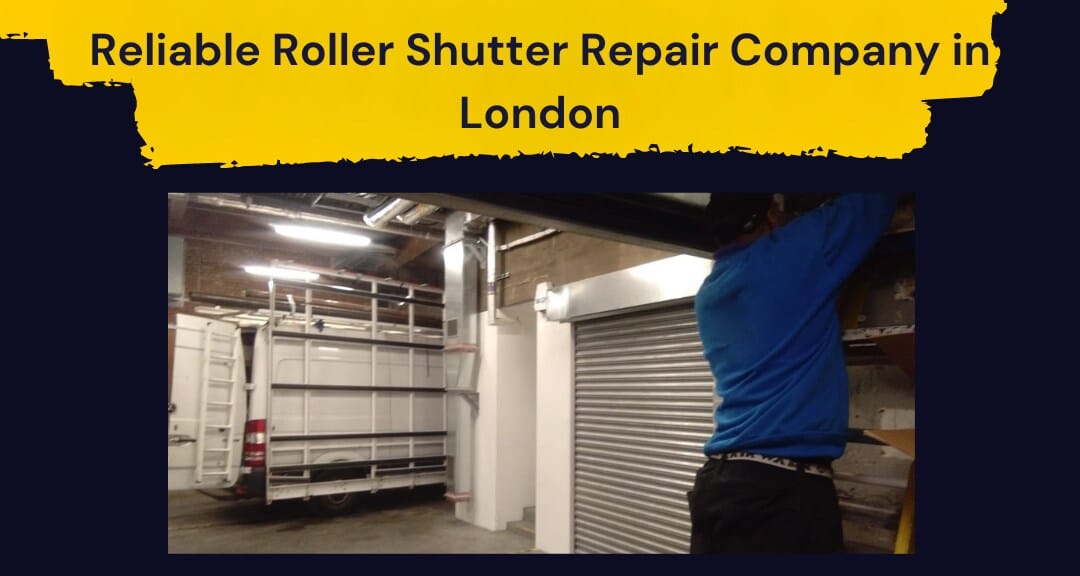 Reliable Roller Shutter Repair Company in London – Ashley Roller Door
On this page, you'll find out all about our Roller Shutter Repair services. Whether you've got a problem with your roof, or even your shutter, from an incorrectly locked panel to one that refuses to close in high winds, we can fix it for you.  
Our fully trained and experienced engineers are on hand to deal with any kind of repair service for shutters in London, no matter how big or small the problem may be. We understand that a broken roller can be a real inconvenience, so we aim to get to you as quickly as possible.
We're also proud to say that we offer some of the most competitive rates for shutter repairing in London. So, if you're looking for a reliable, professional and popular service, then look no further than us.
Why Do We Need Roller Shutters?
We all know how important security is, especially when it comes to our homes. Shutter Repairing services in London are essential in order to keep your property secure. The following are a few causes:
1. Criminals are always looking for an easy target, and a property with weak or damaged security is an obvious choice. By repairing your rollers, you'll make your home much less appealing to burglars and other intruders.
2. Strong wind and rain can damage unprotected windows and doors, leaving your home vulnerable to break-ins and weather damage. Rollers provide an extra layer of protection against the elements, keeping your property safe from storms and severe weather conditions.
3. If your rollers are old and damaged, they may not be providing the level of insulation that they should be. This can lead to higher energy bills as heat escapes from your home. Repairing or replacing your rollers will help to improve energy efficiency and keep those bills down.
4. Having well-maintained shutters installed can add value to your home, making it more attractive to potential buyers if you ever decide to sell up.
5. Knowing that your home is properly secured against intruders and the elements can give you peace of mind.
Roller Shutter Services We Provide
At Ashley Roller Door, we provide a wide range of roller services to keep your shutters in optimal condition. Whether you need repairs, maintenance, or replacement parts, we can help.
Our team is experienced in working with all types of rollers, so you can rest assured that your problem will be fixed quickly and efficiently. We also offer a 24/7 call out service for emergency repairs. So also you can get your shutters back up and running as soon as possible.
Types of Roller Shutters We Repair
There are many different types of rollers on the market, and each type can have its own unique set of problems. That's why it's important to find a repair company that specializes in your specific type of shutter.
We Have Experience Repairing All Types of Rollers, Including:
Sectional Shutters: These are the most common type of product, and they're often used on commercial properties. They consist of several panels that slide up and down to open and close.
Rolling Shutters: These are typically used on industrial buildings and warehouses. They work by rolling up into a cylinder at the top of the door frame.
Overhead Doors: These are usually found on garages and loading docks. They have a heavy-duty design, and they open by swinging outwards or rolling up.
No matter what type of roller you have, we can help you fix it. We'll come to your property, diagnose the problem, and make the necessary repairs. We also offer emergency repair services for those times when you need immediate assistance.
Price For Our Services
We take great satisfaction in offering affordable, high-quality repair services. We understand that not everyone has the budget for a brand-new roller. So we offer a competitively priced repair service that will have your shutter looking and working like new in no time.
We charge a very low-cost rate for all repairs, regardless of the size or severity of the problem. We also offer a free quotation service so that you can get an idea of the cost before committing to our services. Simply give us a call or fill out our online form and one of our team will be in touch to discuss your repair needs.
Our Company's Guarantee
Here at Ashley Roller Door, we understand that your shutters are a vital part of your security system. That's why we offer a comprehensive repair service to make sure that they're always in good working order.
But we don't just stop at repairs; we also offer a complete replacement service if your shutters are beyond repair. And because we use only the highest quality materials, you can be sure that your new shutters will be just as durable and effective as the old ones.
But what really sets us apart is our guarantee. We're so confident in our workmanship that we offer a 5-year guarantee on all repairs and replacements. So if there's ever any problem with your shutters, simply give us a call and we'll come out and fix it, free of charge.
Contact Us
We know that peace of mind is important to our customers, which is why we go above and beyond to provide the best possible service. So if you're looking for a Roller Shutter Repair service in London, be sure to give us a call – you won't disappoint!