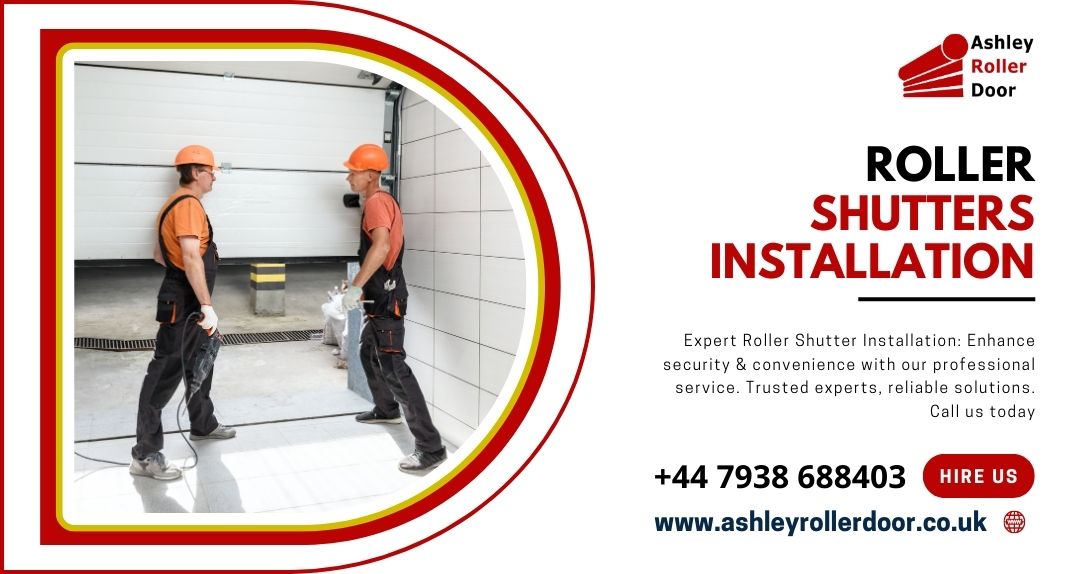 Things You Didn't Know About Horizontal Roller Shutters Installation
Roller shutters are an excellent and essential method of protecting your home's windows and doors from the elements. When a storm rolls through, you may shield your workspace from the elements by closing the roller shutters. However, it might be difficult to determine if you're choosing the proper roller shutters for your scenario because there are so many factors to consider. Making a choice when there are so many possibilities may be challenging. Here are the most important things to know about Roller Shutters Installation before you go out and buy some. With this knowledge in hand, you can confidently choose roller shutters for your workplace and get the most out of them.
What are roller shutters?
Roller shutters are constructed of aluminum or steel slats that are linked horizontally and rolled up or down to cover a door or window opening. They serve a wide variety of purposes in residential, business, and manufacturing settings. Safeguarding your Perth business with commercial roller shutters and your family at home with residential roller shutters is a no-brainer. You may use either a manual or an automated mechanism to regulate these roller shutters. Manual roller shutters, as the name implies, are the type of shutters that must be rolled up and down manually. Motorized Shutter Repair Service, on the other hand, are operated by a switch or remote. Though more expensive than manual shutters, they require less effort from the user and are more durable.
What makes them unique?
These shutters are constructed differently from those that are panels or solid, with tiny panels of material that interlock to form a single surface. However, the shutter can be rolled up or retracted more smoothly because to the thinner panels.
This is a major selling point for homeowners who desire the protection of shutters but don't want the added size or obviousness of a whole panel.
These shutters are often fabricated from metals like steel or aluminum. You may buy models that require human operation, or that are fully automated and controlled by a remote or a smartphone app. Plus, you may choose from a wide range of colors and patterns to provide a seamless appearance from the outside.
Horizontal Roller Shutters: What You Need to Know
They are easily integrated almost anyplace
Horizontal shutters have the advantage of being adaptable to a wide variety of building types. Made-to-order horizontal roller shutters let us modify each shutter to your exact specifications. Horizontal shutter doors are adaptable, so you can put them in a doorway of any size. To cover complicated or unusually large openings, horizontal shutter doors are a straightforward and easy option.
Additional Winter Heat
The addition of horizontal roller shutters to a room provides additional insulation. Insulation and heat loss may be greatly reduced with the help of horizontal roller shutters, which create an additional barrier. Warehouses, factories, and other outdoor industries with high ceilings and little insulation would benefit greatly from Roller shutter installation London. The variety of roller shutters will not only increase security, but also improve insulation, which in turn will reduce energy waste and fuel expenses.
Safety
Horizontal roller shutters are an irreversible method of safeguarding valuable buildings, such as warehouses for retail and industrial products. Horizontal roller shutters may be customized to your business's aesthetic needs and security requirements by choosing from a number of different materials.
Owners of commercial properties may rest easy at night knowing their investments are protected thanks to Roller Shutters Installation. Horizontal roller shutters are an effective form of security and protection, since they are durable, come in a variety of colors, and can withstand a variety of weather conditions. Invest in horizontal roller shutters for the highest level of security possible.
Swimming Pool Cover
Covering pools with horizontal roller shutters prevents unattended youngsters from accidentally entering the pool. They are a reliable tool for preventing unauthorized entry by sealing off a space. Your new swimming pool roller shutter, which comes in a wide variety of colors and materials, is an important safety precaution that also looks fantastic and complements the aesthetics of your home and yard.
Storage Solution
Custom Roller Shutters Installation may be built and installed to cover any awkwardly shaped storage area. Roller shutters created to order are available to suit a wide variety of building materials, from brick to glass and PVC. You may have roller shutters installed anywhere to protect the assets of your company. Horizontal roller shutters are a custom alternative to buying pre-made storage goods for spaces as varied as closets and stairwells.
Don't settle with the status when it comes to window treatments for your home or workplace. In addition to protecting your home or business from intruders and providing you with solitude when you need it, roller shutters are a fashionable and practical solution.
They also don't necessitate much in the way of upkeep. The fact that they are resistant to the elements makes them far simpler to maintain than conventional window coverings. You can be certain that Roller Shutters Installation in your house or business is a cost-effective way to enhance your security.