Upgrade Your Business Security with Our Roller Shutter Installation Services
Any business must make the necessary investments in security. Roller shutter installation services can help you enhance the security of your business premises by providing an extra layer of protection. Our qualified crew is passionate about providing top-notch installations that will keep your business safe and secure. We use the latest technology and equipment to ensure that our installations are effective, durable, and long-lasting. With our services, you can have peace of mind knowing that your business is secure from intruders and other security threats.
Get Professional Roller Shutter Installation to Protect Your Business:
When it comes to protecting your business, investing in a high-quality installation is essential. Roller shutters provide a strong barrier against intruders, vandalism, and other potential threats, ensuring that your business is secure even when you're not there.
Professional Roller shutter installation services are critical to ensure that your shutters have installed correctly and to the highest standards. An experienced installation team will take the time to assess your business's needs and recommend the best shutter solutions for your unique requirements.
With the right installation, you can enjoy peace of mind knowing that your business is protected 24/7. Plus, roller shutters can also help regulate temperature and provide insulation, leading to potential energy savings over time.
Don't take any chances with the security of your company. To discuss your alternatives and safeguard your organisation, get in touch with a reputable installation provider right now.
Roller Shutters for Business Security: The Benefits of Installation
Roller shutters are an excellent investment for businesses looking to enhance their security measures. Installing roller shutters can provide a range of benefits, from protecting against intruders and burglars to safeguarding against inclement weather and other environmental factors.
One of the key benefits of Roller shutter installation is increased physical security. Roller shutters act as a strong physical barrier, preventing unauthorised access and discouraging break-ins. They are also highly durable and can withstand attempts at forced entry.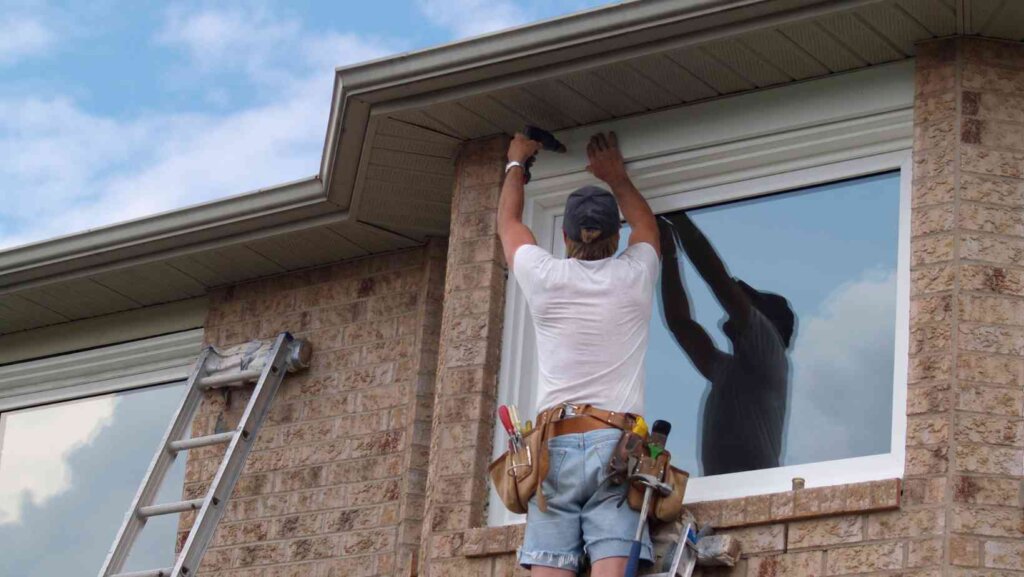 Roller shutters also provide added insulation and protection against weather and other environmental factors. They can be particularly useful in areas prone to extreme temperatures or harsh weather conditions, protecting your business from damage and reducing the risk of downtime due to weather-related issues.
Finally, installation can also provide a range of aesthetic benefits, improving the overall look and feel of your business. With a wide range of colours and finishes available, you can choose a roller shutter that complements the design of your business and enhances its overall appearance.
Commercial properties can benefit from expert roller shutter installation services:
Roller shutter installation is an essential part of securing commercial properties. It provides an effective barrier against intruders and unwanted entry, protecting the property and its contents. Professional installation services guarantee that the installation happens with accuracy and professionalism, providing the highest level of security and durability.
Choosing the right roller shutter for a commercial property requires careful consideration of various factors such as the type of property, the size of the entrance, and the desired level of security. Professional installation services can help businesses make informed decisions and choose the best type of shutter for their needs.
Expert installation services also offer routine maintenance and repair services to ensure that the shutters continue to function smoothly and effectively. This helps prolong the life of the shutters and ensures that they provide the necessary level of security for the property.
Overall, investing in expert installation services for commercial properties is a wise decision for businesses looking to enhance their security measures. The peace of mind that comes with knowing that the property is secure against intruders and unwanted entry is priceless.
Installing Roller Shutters for Improved Business Safety:
Roller shutter installation is one of the most effective measures that businesses can take to ensure the safety and security of their commercial properties. By investing in high-quality installation, businesses can protect their premises from intruders, burglars, and vandals, as well as from harsh weather conditions.
When it comes to enhanced business safety, roller shutters are an ideal choice for several reasons. Firstly, they act as a physical barrier against unauthorised entry, making it difficult for anyone to break into the property. Secondly, they provide an additional layer of insulation, helping to maintain a comfortable indoor temperature and reducing energy consumption. Finally, roller shutters are highly durable and require minimal maintenance, making them a cost-effective solution in the long run.
When investing in installation for enhanced business safety, it is important to work with a trusted and experienced service provider who can offer professional advice and guidance. By doing so, businesses can ensure that they are selecting the right type of roller shutters for their specific needs and that the installation is carried out to the highest standards. With the right installation services, businesses can enjoy peace of mind knowing that their property is secure and protected at all times.
Conclusion:
In conclusion, securing your business with roller shutter installation services is a wise investment. Our team of experts can help you upgrade your business security and provide you with peace of mind. We strive to provide our clients the best security solutions possible with our top-notch installations and years of experience. Don't wait until it's too late, contact us today to learn more about our installation services and how we can help protect your business.