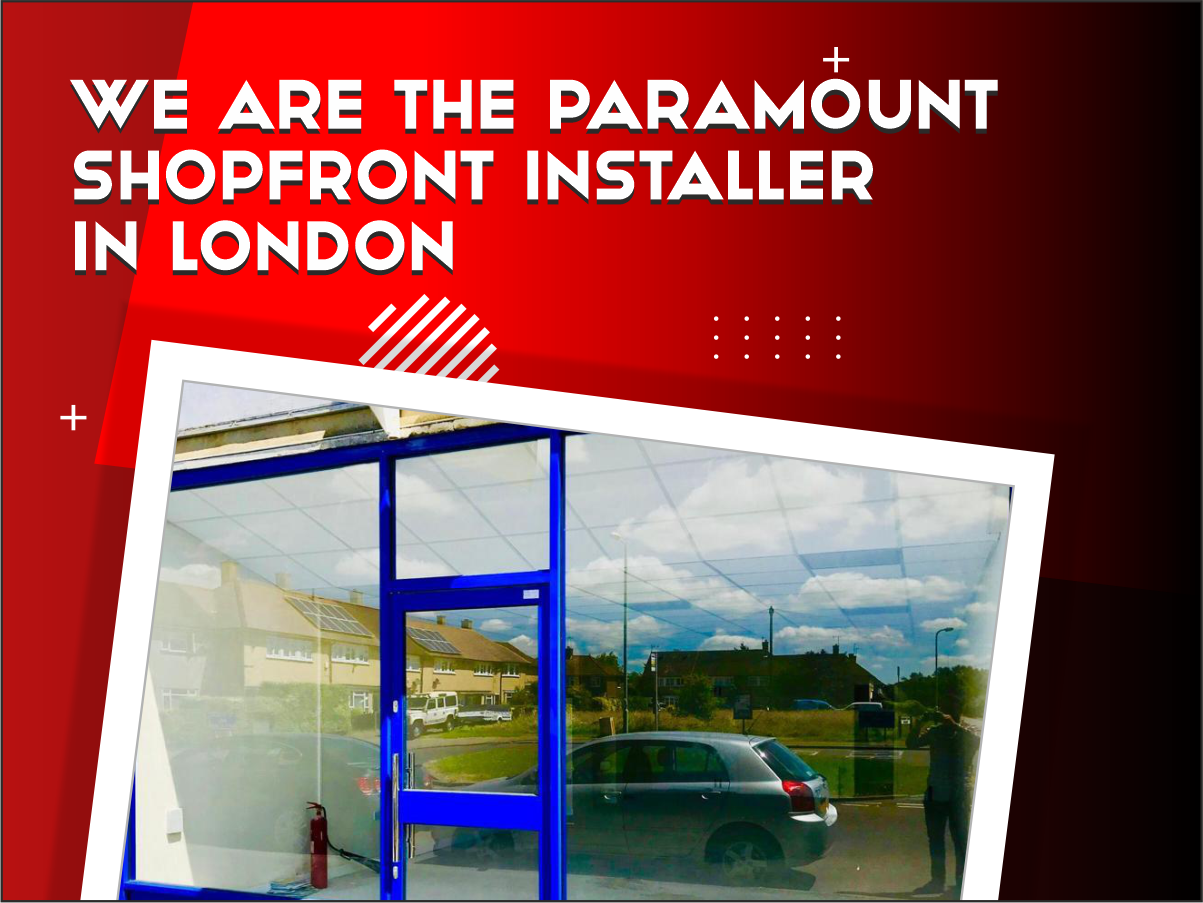 We Have The Paramount Shop front Installation Service in London
You are looking for the Shopfront Installation in London. Ashley Roller Door is the best option. Making your shop the hit it deserves to be can be a daunting task, but one that is well worth taking on. With the right Shop Front Installation, you can make your customers feel at home and encourage them to come back again and again – not to mention, making more money for you in the process!
Shopfront – An Entryway To Your Business 
Shopfronts are an essential part of any business, so choosing the right one is key to success. If you're looking for a custom Shopfront design or Shop front Installation, then look no further than our team at Shopfronts Installation. Our experienced professionals will help you choose the perfect design and installation for your business, so you can focus on your goals. We provide top-notch Shopfronts installations in London that will give your business an edge over the competition.
We understand that choosing the right Shopfront can be difficult. So we have assembled a team of experts who can help guide you through the process. The free consultation is offer so you can learn more about our services and find out what would work best for your business. Contact us today to start!
We Provide Variety of Options
Shopfronts come in all shapes and sizes, but the most common type is the traditional window display. Other types of shops include pop-up stores, which are temporary structures that open and close quickly. And kiosks, which usually found in airports or railway stations.
Regardless of the type of shopfront you have, we can help you install it correctly. Our team of experts has years of experience installing shop fronts. We'll do everything we can to make sure your business looks its best from the inside out.
If you need help finding the perfect storefront for your business, contact us today. We're here to help!
We Are Expert in Shopfront Installation for your business
One of the most important decisions you'll make when starting or expanding your business is choosing the right shopfront. A good Shopfront Installation can help increase foot traffic and lead to increased sales. We give you the right one. Some ideas we follow to provide you the best options:
Look for a storefront that reflects your brand. If you're selling a boutique clothing store, for example, look for a storefront that features high-end clothes. If you're selling furniture, look for a storefront with lots of natural light.

Consider what type of merchandise your store offers. A store that sells jewelry might want a storefront with lots of display space, whereas a store that sells clothing might prefer a smaller storefront with less display space.

Consider the location of your store. A store located in an up-and-coming area may be more successful.

Consider how much money you want to spend on your Shop front Installation. We provide the best budget options for you.
Our Topmost Installation Standards
When you hire us to install your London Shopfronts, you can expect a professional and timely job. We take the time to get to know your business and what type of Shopfronts will work best for you. We'll work with you to create a design that fits your brand and budget. Our skilled installation team is experienced in putting up both metal and plastic Shopfronts Installation London
Benefits You Get
There are benefits of shop fronts which you get for your business.
A traditional shop front is the most common type and features a simple window with a door in it. This type of storefront is usually used for small businesses who don't need a lot of promotion or who want to keep their appearance simple.
A display window is a good option if you want to show off your products but don't want the extra door and window space. This type of storefront has a large window that's divided into several smaller panels, making it easy to show off your products.
An information booth is perfect if you want to provide customers with information about your products or services but don't have room for a full storefront. This type of storefront has a single large window that's usually filled with leaflets or posters about your products.
We Have An Expert Team 
We have over many years of experience in the installation trade and we are fully qualified and insured to carry out any installation work that you may require. If you are looking for an experienced and professional team to install your shopfront, then look no further than our team at Shutter Repair Service.
We work hard to ensure that your new shopfront is installed to the highest standard and meets all of your expectations.
If you would like us to help you with your installation, please don't hesitate to contact us today. We would be more than happy to provide you with a quote for the work that you require.
Contact Us
If you are looking to have a Shop Front Shutter Installation service in London, then contact us. We have over years of experience in the business and can provide a quotation that is sure to meet your needs. We will work with you to come up with a layout that works best for your business and will make sure that the installation is done correctly.