Roller Shutter Maintenance Services
We are a company providing roller shutter maintenance service in London. Our company specialises in the maintenance of roller shutters, and have years of experience in the industry. Also we offer a reliable and affordable service, and can ensure that your roller shutters are operating at their best. Visit our website now to learn more about our service. And how we can help you keep your shutters operating smoothly.
In addition to providing a wide range of maintenance services for your roller shutter. Our team is also equipped to carry out repairs and replacements as needed. We understand the importance of keeping your shutter in good working order, so we are always on hand to help. Contact us today to learn more about our roller shutter maintenance service in London.
ROLLER SHUTTER MAINTENANCE SERVICES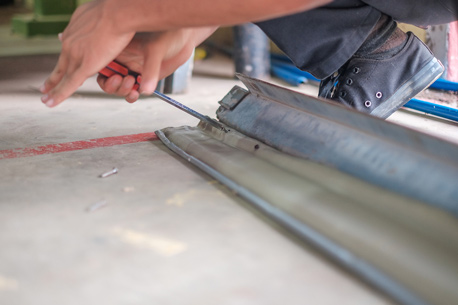 Processes and Options We Offer For Maintenance
At our specialist and comprehensive maintenance service centre in London. We offer a range of processes and options for roller shutter service. These include regular inspections and maintenance services, as well as advanced diagnostics and repairs. With over 10 years of experience in the industry, we understand the needs of roller customers in London, and can help keep their equipment running at its best. So here are some of the reasons why you should choose our team for your maintenance needs:
Our specialists have experience in Roller Maintenance:
Our team has made up of dedicated experts who have a wealth of knowledge about all types of Rollers. We can help you choose the right process and option for your roller, based on its specific needs.
We Offer a Wide Range of Services:
From regular inspections to advanced diagnostics and repairs, we have a service to suit all Roller customers in London.
Our Processes Are Effective and Safe:
Our team uses proven methods and procedures to ensure that your equipment is safe during maintenance. We use only the latest technology to ensure that your roller keeps in top condition.
We Are Committed to Customer Satisfaction:
At our service centre in London, we are committed to provide 100% satisfaction guarantee to our customers.
Our Cost-effective Roller Shutter Maintenance Service
Rolling shutters are one of the most popular choices for home, office and even commercial properties in London. They are a simple and cost-effective solution to protecting your property from the elements, whether that's sunlight, rain or snow. There are many reasons why you should choose our roller for maintenance services in London, so we've outlined four below.
1) Our Rolling Shutters Are Reliable:
We know how important it is to have a reliable service provider when it comes to shutter maintenance. That's why we offer a 24/7/365 customer care line and have a team of experienced professionals. Who will be able to take care of any problems that may arise.
2) Our Shutters Are Easy to Fit:
Our rolling shutters are easy to fit and come with all the necessary hardware. You won't need any special skills or experience to get them up and running. Just make sure you follow our simple installation instructions.
3) Our Shutters Cost Less Than Other Options:
Not only are our rolling shutters cheaper than other options on the market, but they also last longer. Plus, our team of experts can help you
100% Maintenance Service Satisfaction Guarantee
When you hire our roller shutter maintenance services in London, you can expect to feel 100% satisfied with the quality of work. Our team is experienced and professional, and they will take the necessary steps to ensure that your property looks its best. We understand that not everyone is familiar with the process of shutter door services. Which is why we provide comprehensive instructions and references along with every job. When you hire us, you can be sure that you are getting the best possible service at a reasonable price.
We can design, supply and install industrial, commercial and shops front doors on urgent basis.